Sculptures

Werner Reiterer

"Même si l'exposition de l'artiste autrichien Werner Reiterer présentée à la galerie Loevenbruck se concentre sur la sculpture, les œuvres exposées mettent en évidence un recours à une grande diversité de médiums, témoignant ainsi du scepticisme fondamental de l'artiste vis-à-vis de faits en apparence établis, dont il révèle la fragilité. L'œuvre de Werner Reiterer renverse l'ordre des choses et les normes de notre société et de notre monde. Ses concepts, ses installations, ses sculptures et ses dessins créent des réalités subversives d'où jaillissent une critique extralucide ainsi qu'une ironie et un humour espiègle."

Lire la suite du texte Margareta Sandhofer



"Although the works currently on view at Loevenbruck Gallery highlight the sculptural aspects of Werner Reiterer's practice, they also hint at the versatility of this Austrian multimedia artist whose practice is imbued with a fundamental skepticism towards so-called facts and exposes their brittleness. In his concepts, installations, sculptures and drawings, Werner Reiterer creates subversive realities that upend society's rules and norms with flashes of acute criticism, irony and wicked humor."

Read more of Margareta Sandhofer's text


Vue de l'exposition de Werner Reiterer, Sculptures, galerie Loevenbruck, Paris, 2019.

Installation view of Werner Reiterer. Sculptures, Loevenbruck gallery, Paris, 2019.
Photo Fabrice Gousset, courtesy galerie Loevenbruck, Paris.

Photo Fabrice Gousset, courtesy galerie Loevenbruck, Paris.
Werner Reiterer
Locked in!, 2014

Werner Reiterer
Locked in!, 2014
Remorque, pièces électroniques, haut-parleurs, spots, capteurs mobiles
Assistance technique : Joe Joachim, Thomas Sandri, Christoph Amann
245 × 206 × 475 cm
Courtesy galerie Loevenbruck, Paris
Photo: Angelika Krinzinger, © Bildrecht Vienne

Caravan, various electronics, speakers, amplifiers, motion sensors
Technical assistance: Joe Joachim, Thomas Sandri, Christoph Amann
96 7/16 × 81 1/8 × 187 in
Courtesy galerie Loevenbruck, Paris
Photo: Angelika Krinzinger, © Bildrecht Vienna
Werner Reiterer
Social Upgrading, 2016

Werner Reiterer
Social Upgrading, 2016
Chapeau
Production : Mühlbauer, Vienne
26,5 × 27 × 32 cm
Courtesy galerie Loevenbruck, Paris
Werner Reiterer, © Bildrecht, Vienna

Hat
Production: Mühlbauer, Vienna
10 1/4 × 10 5/8 × 12 5/8 in
Courtesy galerie Loevenbruck, Paris
Werner Reiterer, © Bildrecht, Vienna
Werner Reiterer
Ego, 2014Werner Reiterer
Ego, 2014
Fer, peinture, clé
110,5 x 50 x 47 cm
Courtesy galerie Loevenbruck, Paris
© Werner ReitererIron, Paint, Key
110,5 x 50 x 47 cm
Courtesy galerie Loevenbruck, Paris
© Werner Reiterer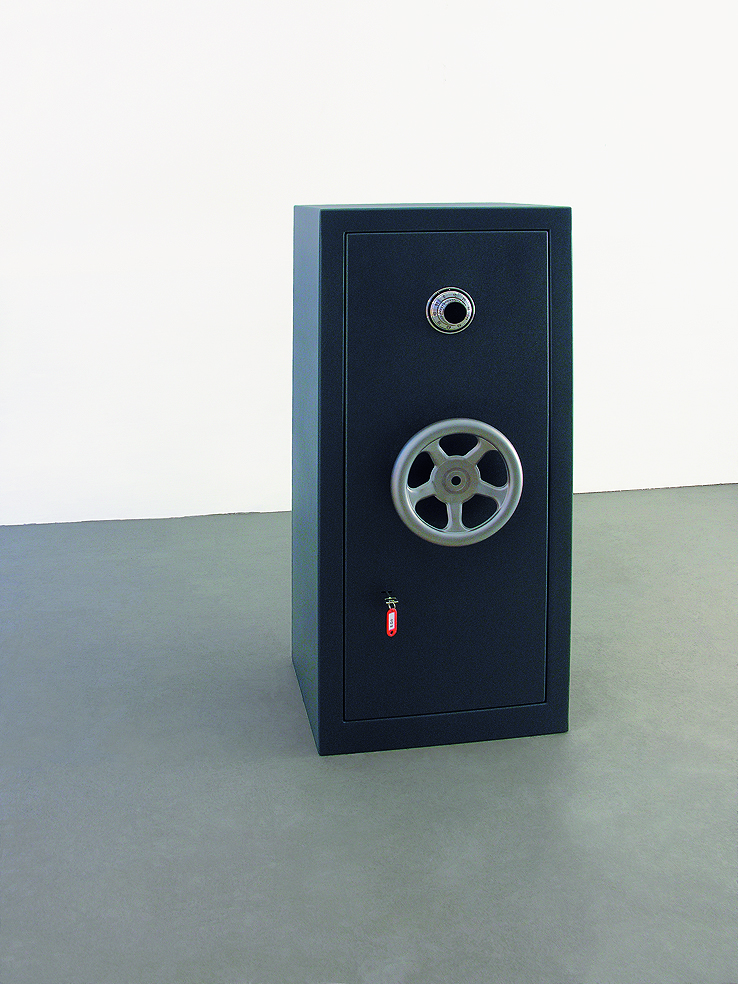 Werner Reiterer
A Family Gang, 2015

Werner Reiterer
A Family Gang, 2015
4 boîtes, tissus, ruban, tissu adhésif
106 × 85 × 44 cm, 102 × 53 × 32 cm, 57 × 53 × 43 cm, 176 × 109 × 61cm
Courtesy galerie Loevenbruck, Paris
Werner Reiterer, © Bildrecht, Vienna

4 boxes, wood, fabric, fabric adhesive tape
41 3/4 × 33 7/16 × 17 5/16 in. 40 3/16 × 20 7/8 × 12 5/8 in. 22 7/16 × 20 7/8 × 16 15/16 in. 69 5/16 × 42 15/16 × 61in
Courtesy galerie Loevenbruck, Paris
Werner Reiterer, © Bildrecht, Vienna